Challenge yourself
Are you passionate about technology? Do you want
to work on future-changing projects? Let's build great things together.
Our culture
Skein is a technology innovation lab. We use advanced engineering to launch and grow data-driven products, services, and businesses. Here we've created an environment where the talented and innovative thrive and where the freedom to create is supported. At Skein you have an opportunity to be a part of building something truly unique.
You will be constantly learning, experimenting, and growing as an individual and as a part of a close-knit team. A spirit of collaboration and teamwork underlies everything we do. Together, we're not just a work team, but we're a team of friends. At Skein you are understood and supported as you become the best you can be.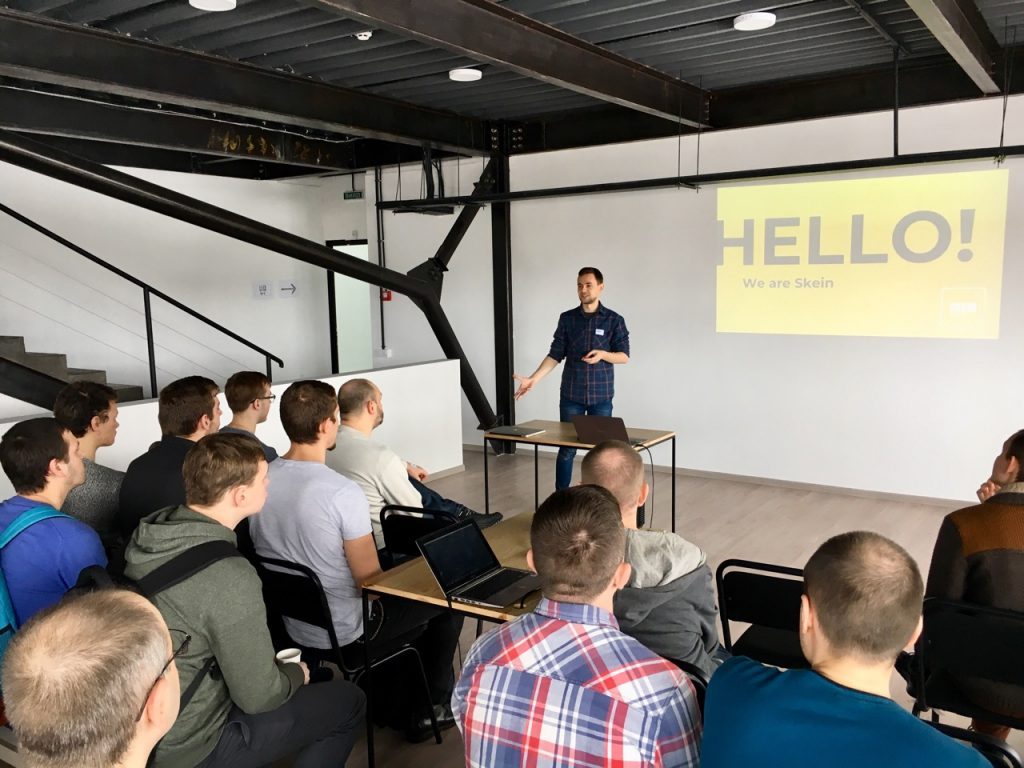 Skein benefits
We understand that good work takes a lot of effort. So we try to provide the most comfortable conditions for creative work and proper rest.
Competitive salaries
Paid vacations and holidays
Flexible working hours
Comfortable office
Friendly team
Professional growth
Performance bonuses
Stock option schemes
Business travel
Education
Keep updated about our vacancies
Apply now for a career with skein