Welcome to Niffler,
the UX analytics platform.
Get customer insights to improve User Experience and bottom-line performance.
User Analytics Assistant
Meet Niffler. Niffler is your neural network helper. It sieves via the data that describes how your real users interact with your website and digs out the precious insights. It clusters, categorises and segments your customers, so you know how to adjust UX, page structure and content. Your visitors now understand the value of your offering and go directly to the intended action: buy, engage or sign-up.
User analytics is simple. User analytics is Niffler.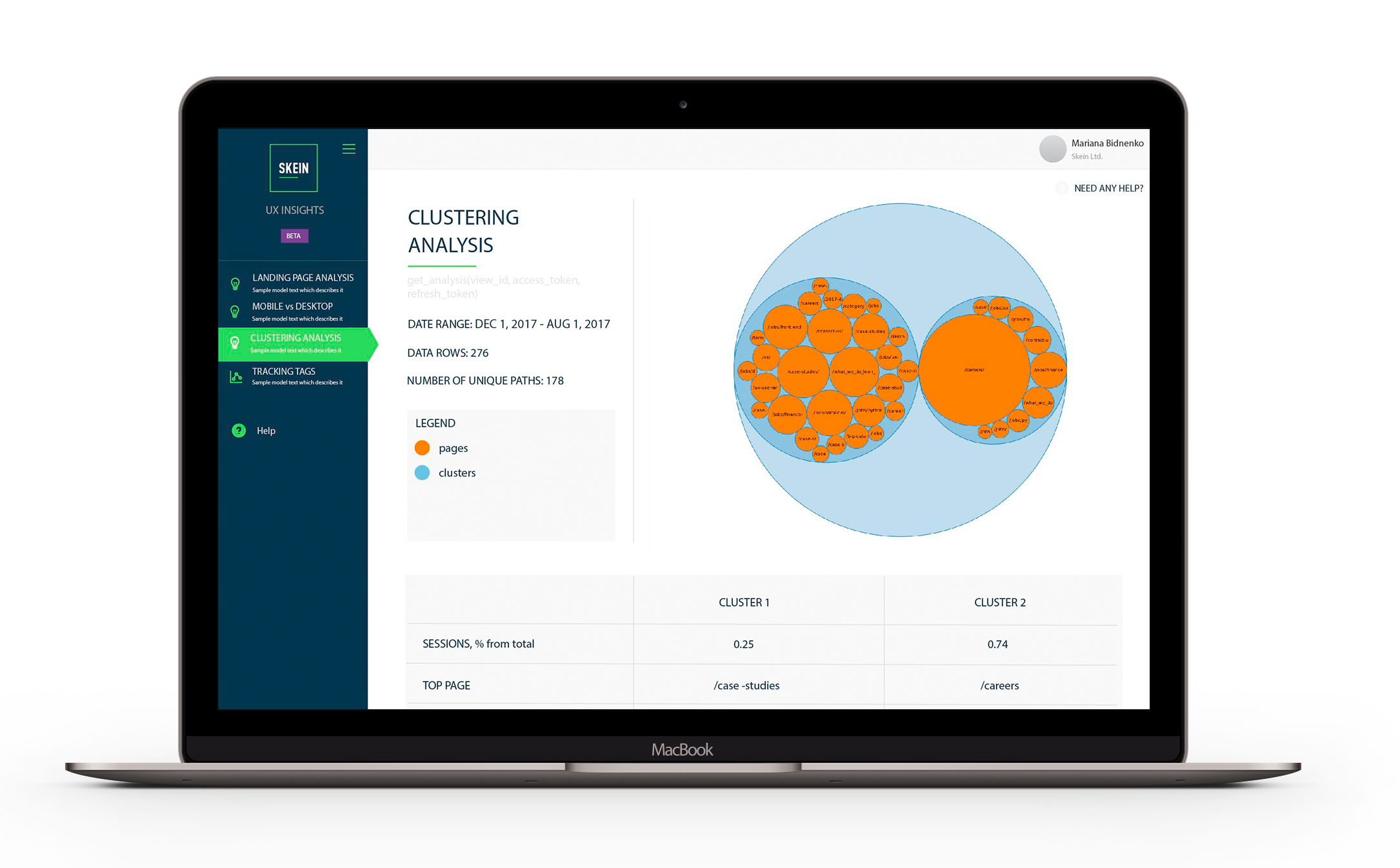 The first intelligent user insight robot
Save your time using Niffler data analytics algorithms. It was trained by a team of AI experts and now serves dozens of worlds leading companies. Free, effortless, and no installation is required.
Pages and screens behaviour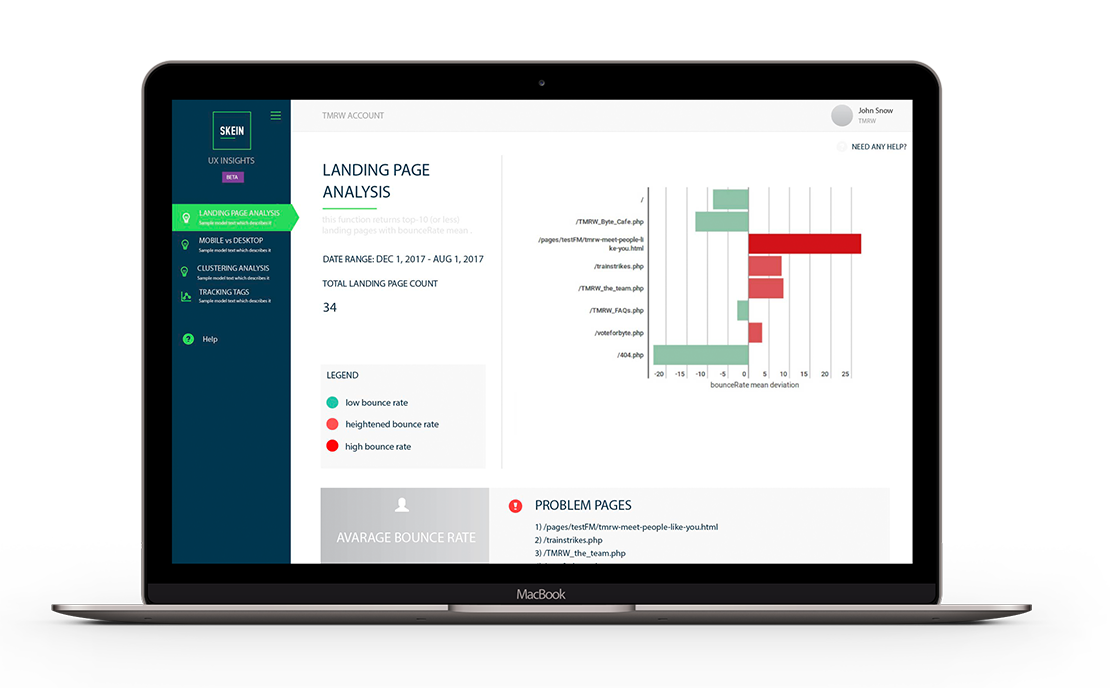 Find out why users leave and increase the number of engaged users. Define your most important landing pages; determine the problems with the user path and get advice on how to improve the UX.
User clustering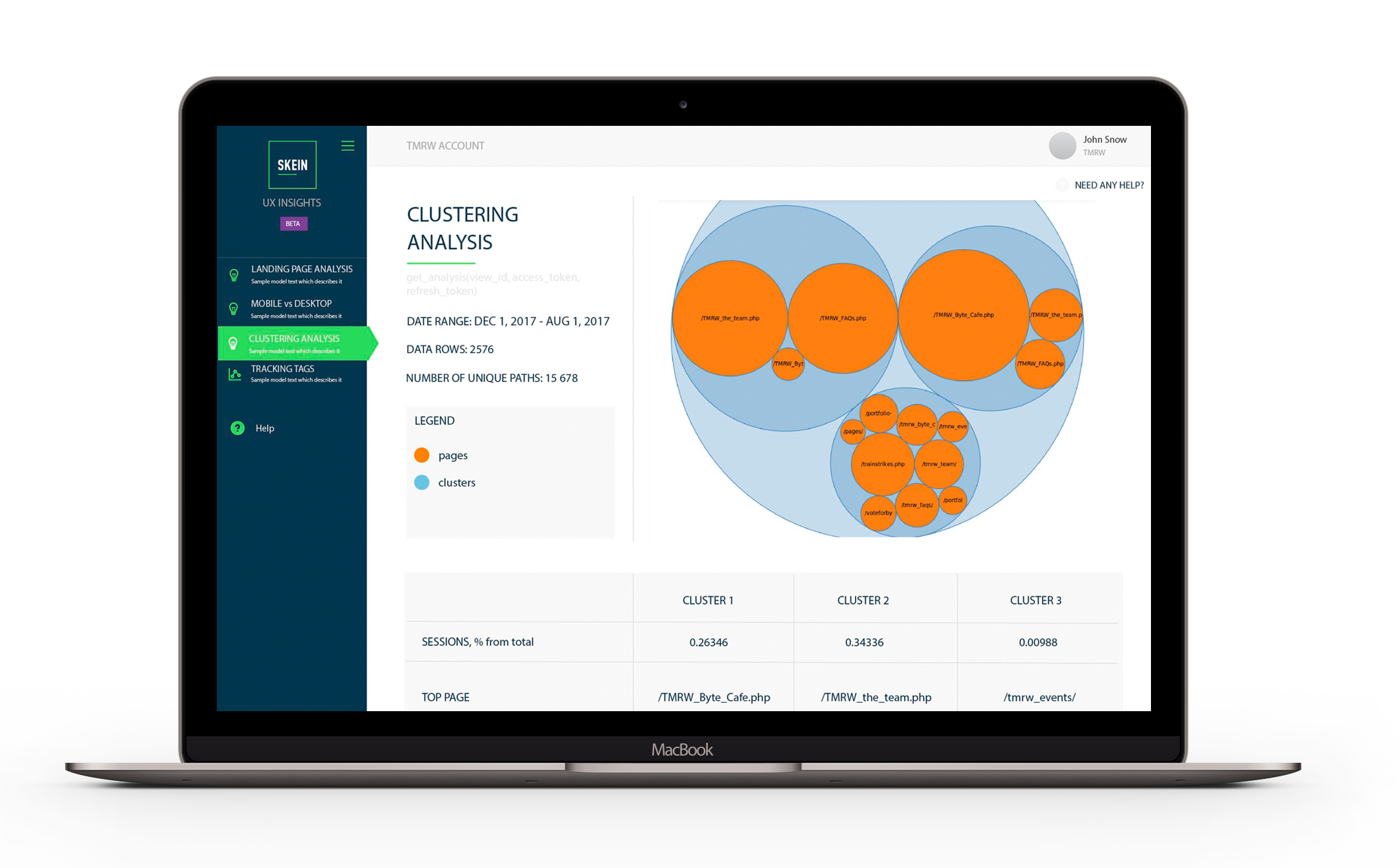 We created a unique artificial intelligence algorithm that clusters groups of users with different goals, defines number of user groups on your website and performs clustering and provides clusters' descriptive analysis, determining how to adjust the UX for each cluster to maximise business results.
Cross-device customer experience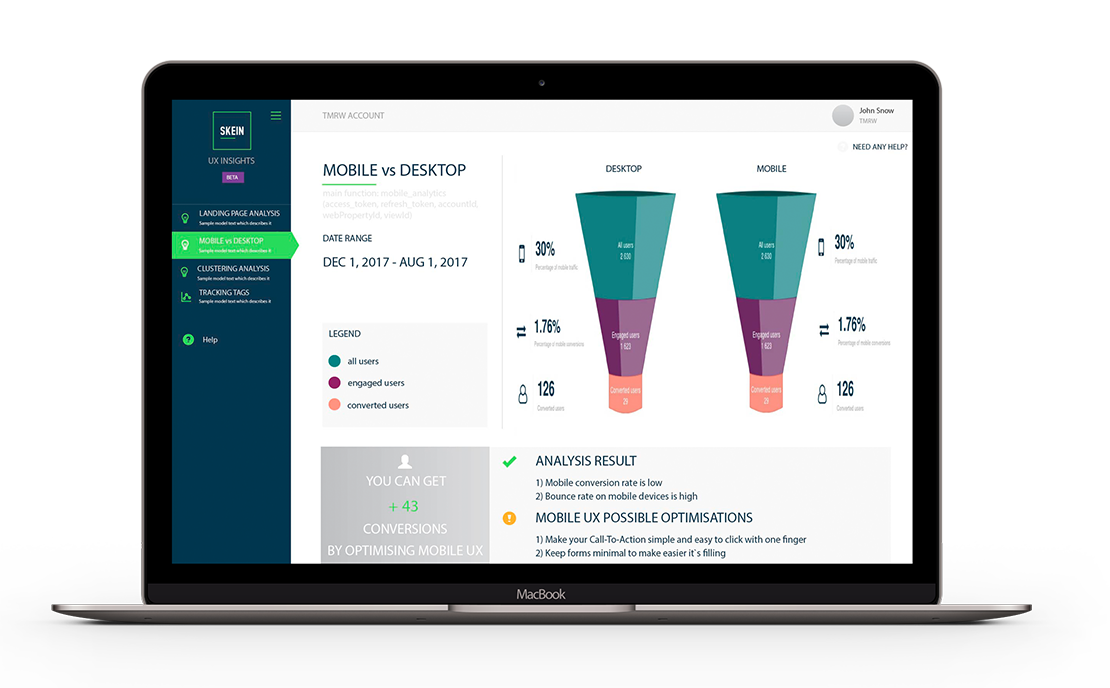 Based on a comparative analysis of mobile and desktop, this module provides an assessment of the quality of user experience on mobile devices; predicts the number of additional conversions that mobile UX optimisation can generate and provides possible ways of optimisation.
Grow revenue and customer base
Customers, customers, customers. Precision UX optimisation and fast results.
Develop product and innovate
Improve design and user experience, generate assumptions for tests.
Improve marketing
Everyone is either your user or a perspective user. Know your clients and target them better.
Our clients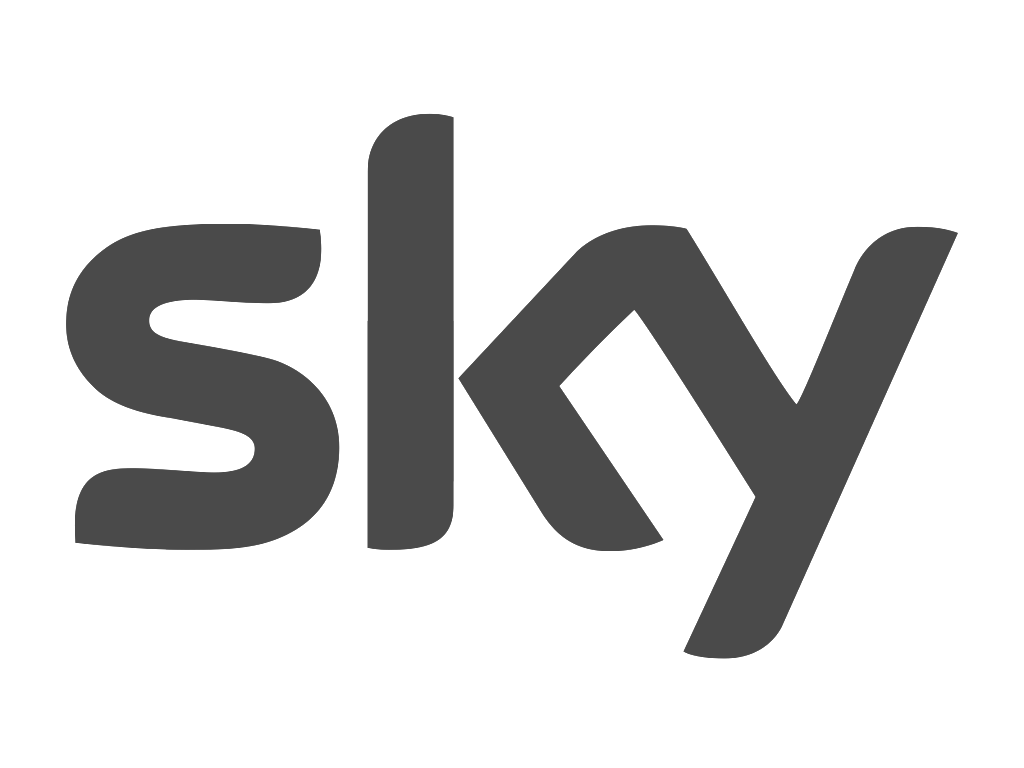 your data is protected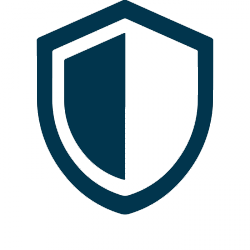 We do not store the Google Analytics data from customer accounts.
We process data on the fly, by making requests to Google Analytics API, processing received data and displaying results.
You can revoke access to your account any time you want.
You can do this both through your Google account settings or by a request to us. After that we will no longer have access to your Google Analytics data.
This product fully meets the requirements of the GDPR.
We strictly follow the procedures to ensure that our product meets the requirements of General Data Protection Regulation (GDPR).
Amplify Your Growth With Niffler Today
Is it easy to start? Yes! Because Niffler connects to already existing data from Google Analytics, there are no tags for you to install, no complicated set-up processes or waiting. Just connect and start using right now.