YOUR PRODUCT DISCOVERY
Find out how to improve User Experience for your website and app based on usage data analytics.
Your AI user data scientist
Skein UXInsights is a tool enabled by machine learning algorithms. It analyses the user behaviour on your website and provides recommendations on how to improve user interface, adjust page structure and how to plan the best User Experience. Your visitors now understand the value of your offering and go directly to the intended action: buy, engage or sign-up.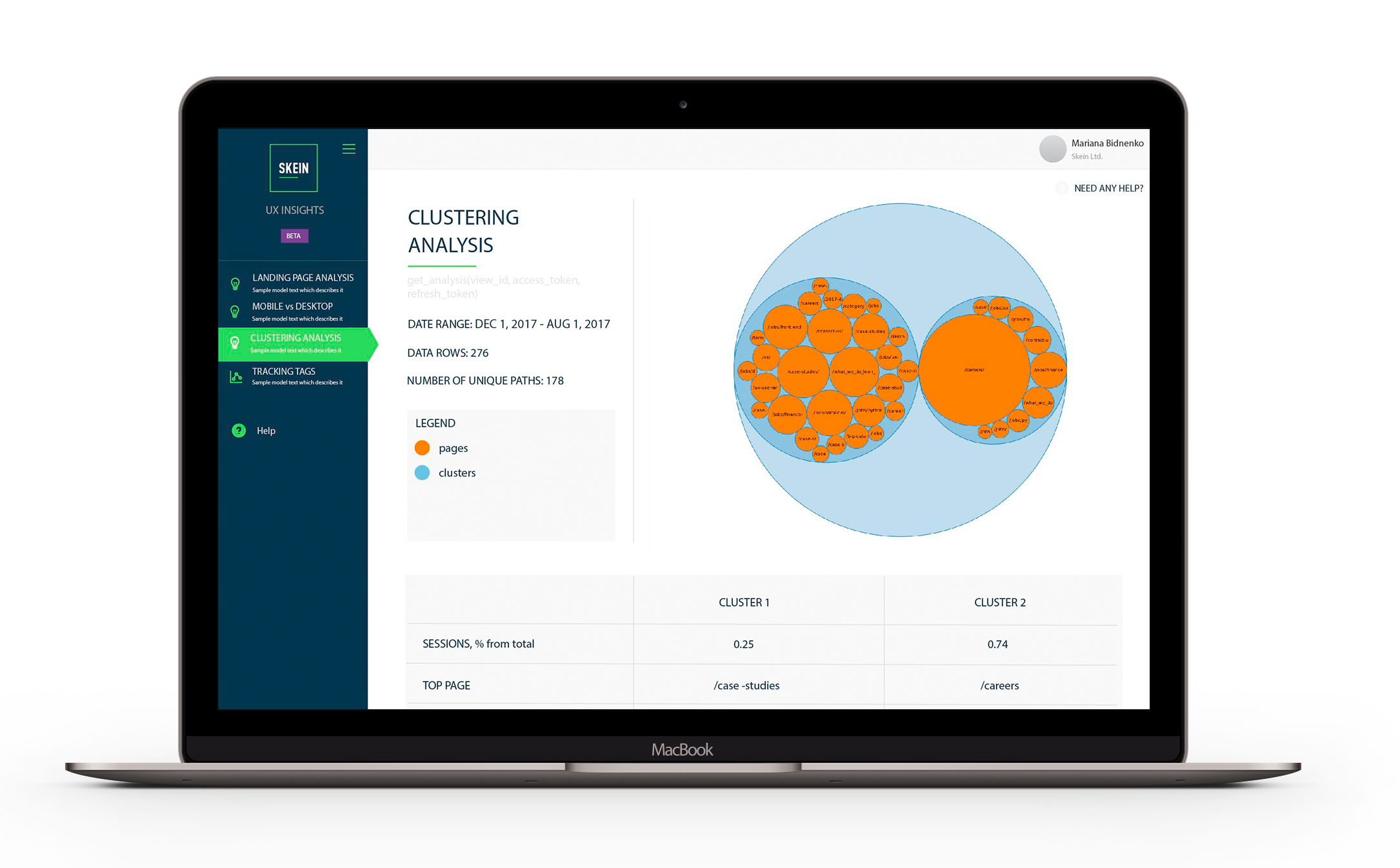 Benefits
Save your time using the most advanced marketing data analytics algorithms. Free, effortless service, and no installation is required.
Pages and screens behaviour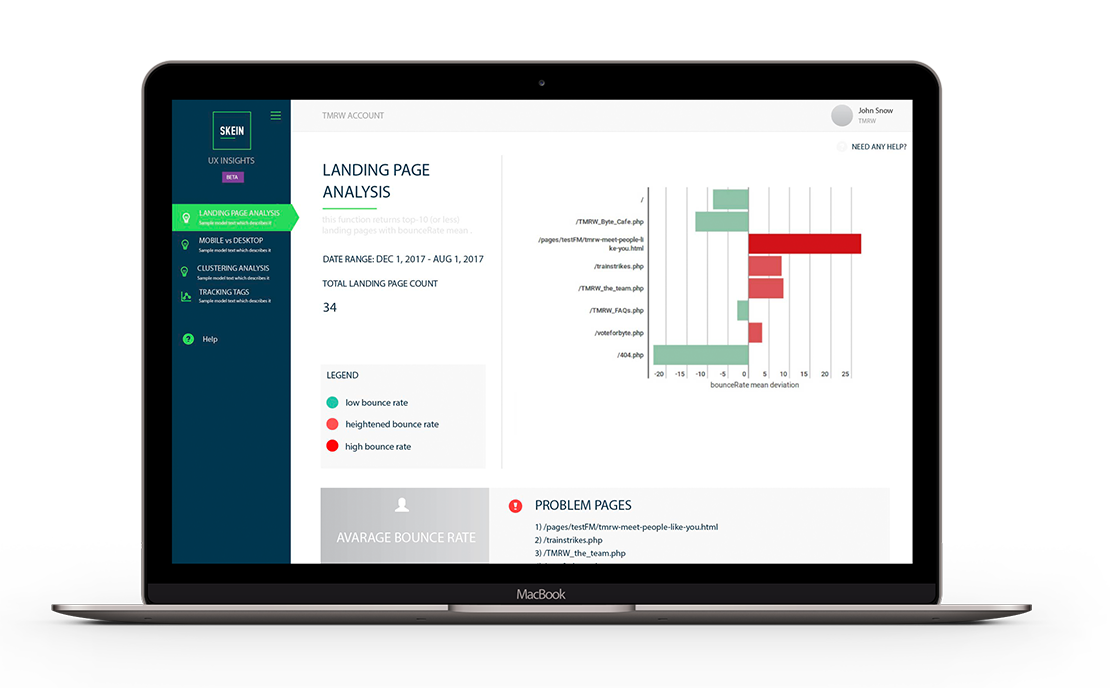 Find out why users leave to increase the number of engaged users. Define your most important landing pages; determine the problems with the user path and get advice on how to improve the pages.
User clustering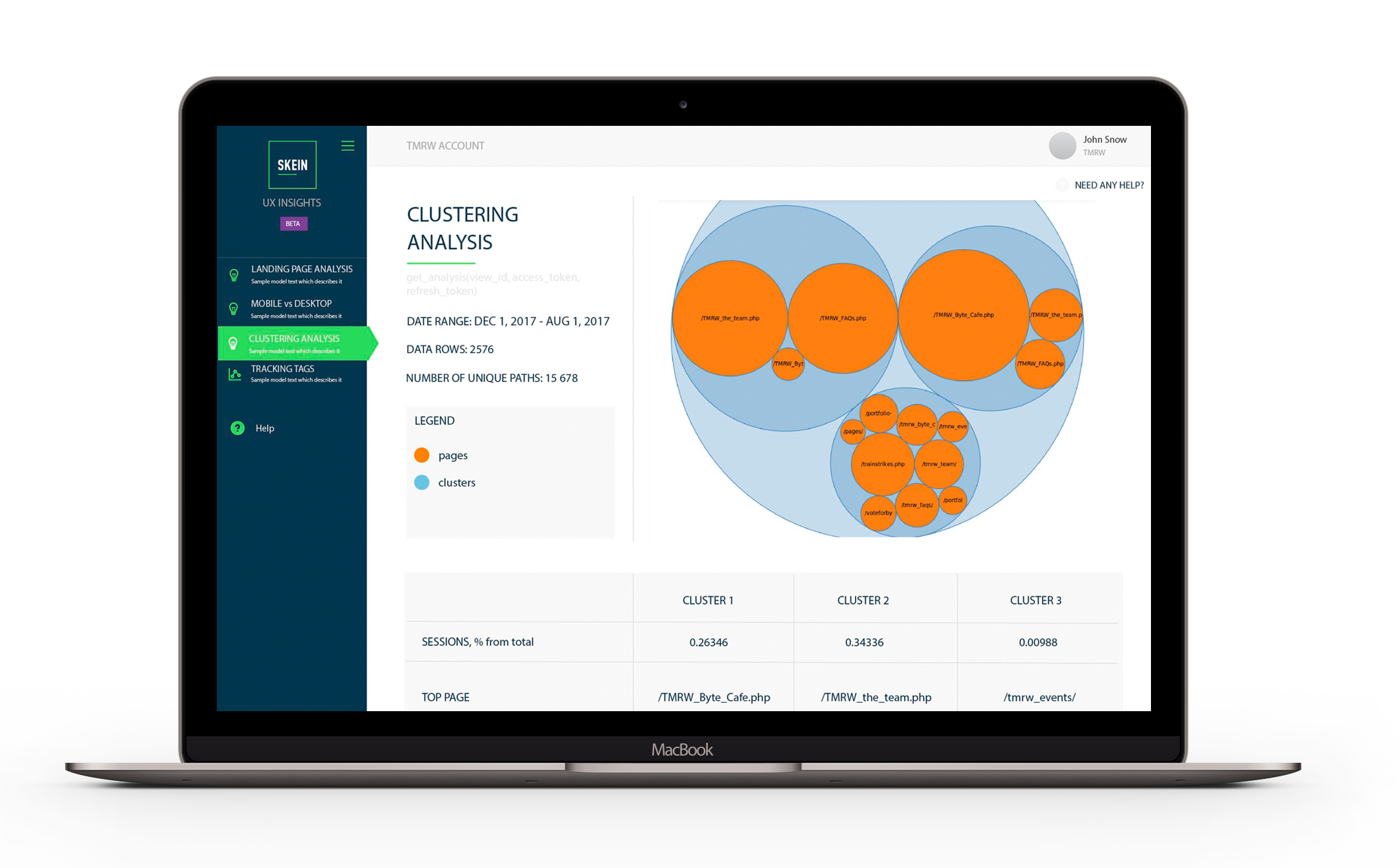 We created a unique artificial intelligence algorithm that clusters groups of users with different goals, defines number of user groups on your website and performs clustering and provides clusters' descriptive analysis, determining how to adjust the UX for each cluster to maximise business results.
Cross-device performance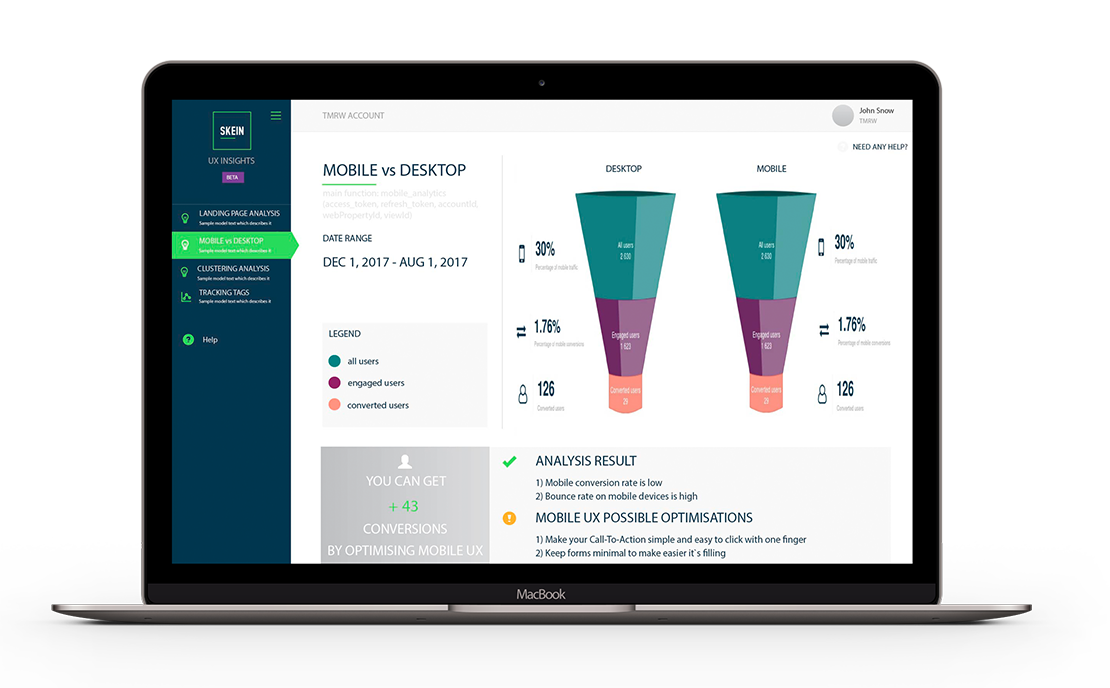 Based on a comparative analysis of mobile and desktop, this module provides an assessment of the quality of user experience on mobile devices; predicts the number of additional conversions that mobile UX optimisation can generate and provides possible ways of optimisation.
Unsupervised Machine Learning
We use Unsupervised Learning to discover hidden structure in your data. This approach does not require structured datasets and allows the models to create unique for your case solutions.
Data pre-processing
Preliminary data preprocessing stage includes noise detection and removal, validation of results occurs through various statistical tests. These additional steps allow models to provide high-presision results and accurate meaningful reports.
Big Data infrastructure
To provide you real time web analytics reports we are using parallel data processing and MapReduce technique, so you can get results in an instant.
Start Growing With UXInsights Today
Is it easy to start? Yes! Because Skein UXinsights connects to already existing data from Google Analytics there is no tags for you to install, no complicated set-up processes or waiting. Just connect and start using right now.